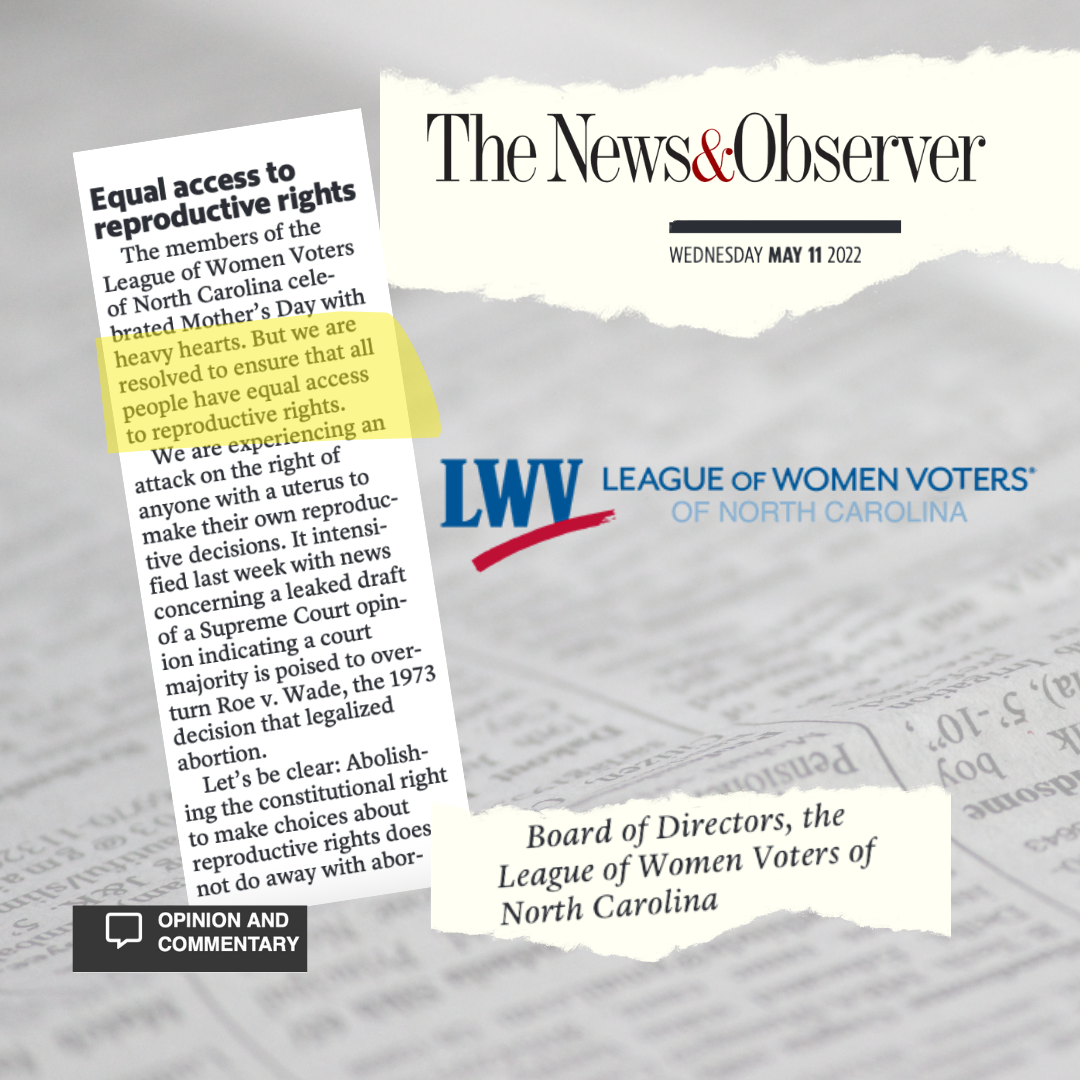 Today (May 11, 2022), the News & Observer published a letter to the editor submitted by the Board of Directors of the League of Women Voters of North Carolina regarding our commitment to ensuring that all people have equal access to reproductive rights. 
As the letter states, in part: "Abolishing the constitutional right to make choices about reproductive rights does not do away with abortions. It just eliminates safe and legal procedures. And the effects will not be felt equally." 

Please read the full letter and speak out on this issue. 
We need every voice in the fight as we let elected officials know that we will not tolerate this full-frontal attack on our ability to make our own reproductive decisions.  
LWVUS just announced that on Saturday afternoon (May 14), it will join Planned Parenthood, the Women's March, Ultraviolet, MoveOn, and other allies for the Bans Off Our Bodies Rally in Washington, D.C. and across the country. Get more information – including details about planned rallies in North Carolina. 

Issues referenced by this article: