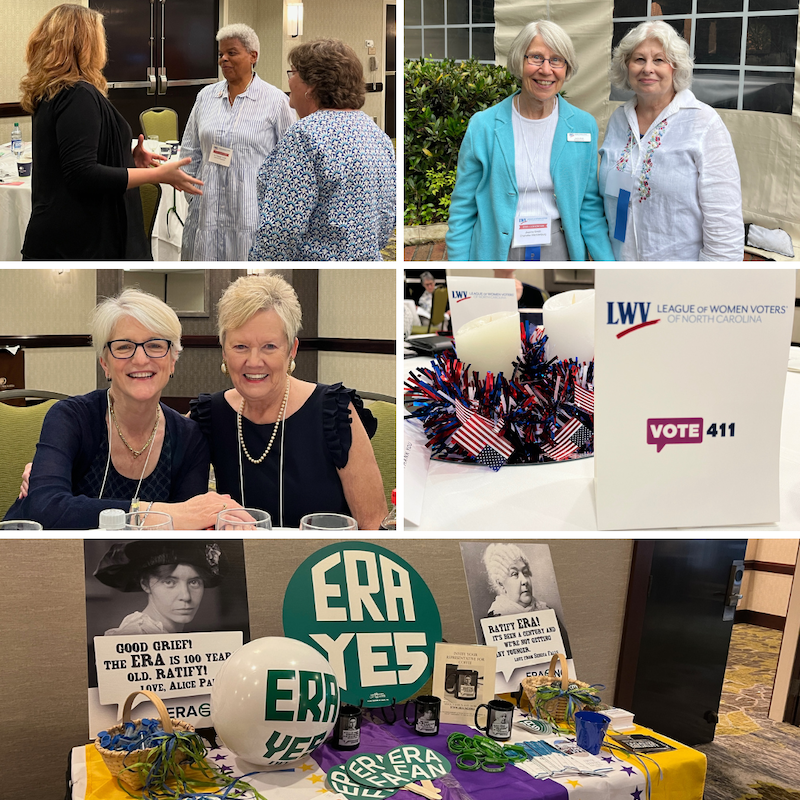 About 80 delegates and observers attended LWVNC's Convention in Charlotte from May 19 to 21, 2023. 
We welcomed Dr. Deborah Turner, LWVUS President, for a keynote on Saturday night and heard from a wide array of speakers during the day on topics such as tax policy, mis- and dis-information, the latest with education and the state budget, the ERA's status, and voting patterns in recent elections. Speakers included NC Sen. DeAndrea Salvador; Melissa Price Kromm, director at NC Voters for Clean Elections; and Dr. Michael Bitzer, the T.P. and J.C. Leonard Chair of Political Science and professor of politics and history at Catawba College.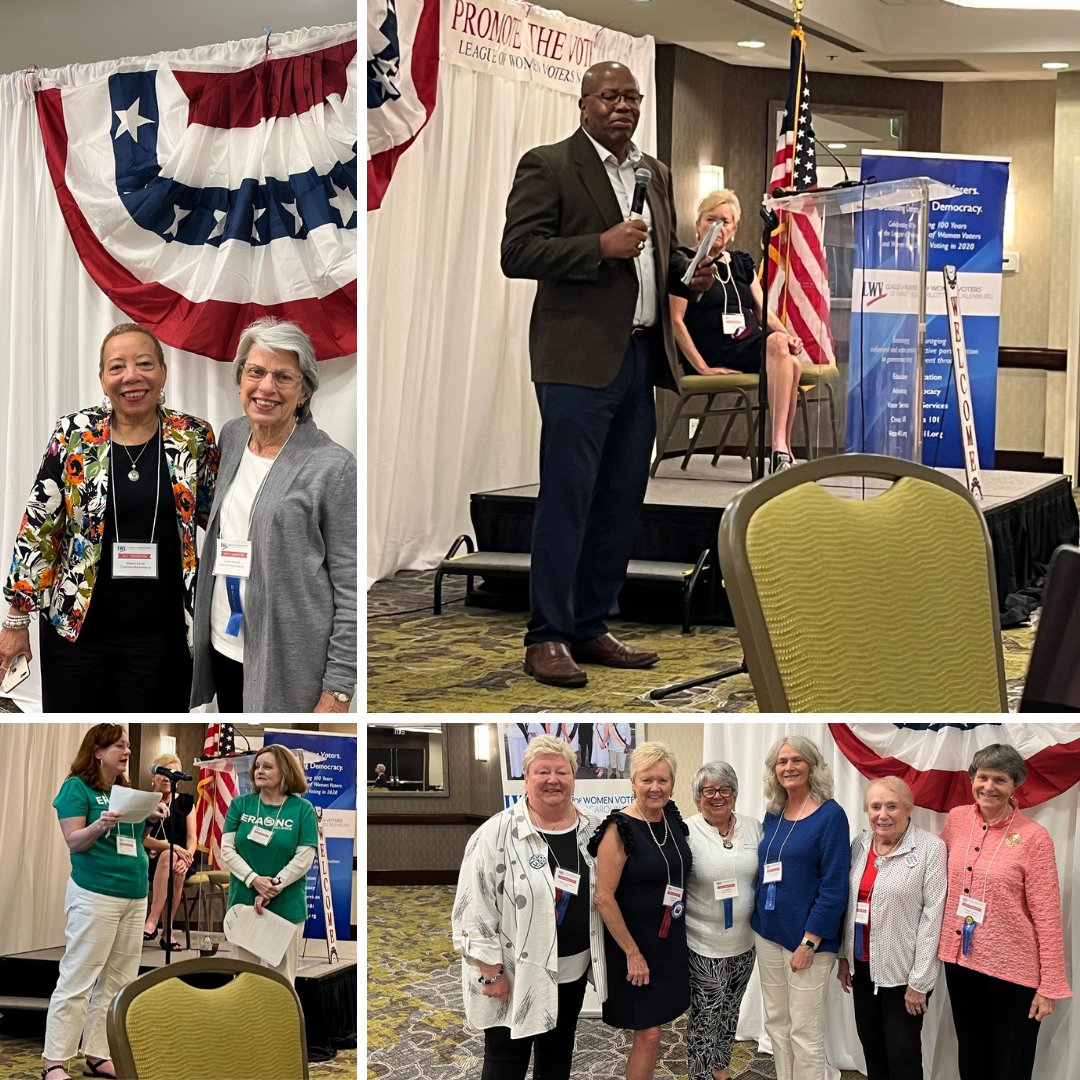 Read more about the Convention speakers and their presentations in the Convention workbook. 
Our thanks to the Charlotte Mecklenburg League for hosting. 
Awards 
Our Saturday evening dinner and banquet included a lovely awards ceremony. Read the full awards descriptions in the Convention workbook. Check back here soon for photos from the banquet. 
Honorable mentions went to the MidSandhills Member at Large Unit and the Onslow County Member at Large Unit for the work they are doing to build their Leagues. 
The Southern Coalition for Social Justice was named Outstanding Partner. They have guided the League's legal battles in all courts with their dedication, knowledge, tenacity, and expertise.  They have been our partner for over twenty years, as we have stood side by side fighting for free and fair elections in North Carolina.
The ERA- NC Alliance was also named Outstanding Partner. We march together for all women and stand beside them in assuring that all women have equal rights forever.  
Finally, The Carter Center for the NC Trusted Elections Tour was named an Outstanding Partner. Last year, LWVNC was pleased and proud to work with them to help restore trust in the elections security and integrity by spreading the message of fair, safe and secure elections.
LWV Northeastern North Carolina was named Rising Star. One standout project is their fundraiser held on International Women's Day in March. This project features a wine bar owned and operated by a woman, wine from women-owned and -operated vineyards, and their featured speaker was from a woman-owned minority business. This was the second year for this event, and both times it was a sellout and each year recruited new members.  
The award for Outstanding Local League with 100-200 members went to Henderson County. They have a very active education team, sponsoring several programs for all age groups such as Students Voting for Democracy with the public schools holding mock elections for grades K-12.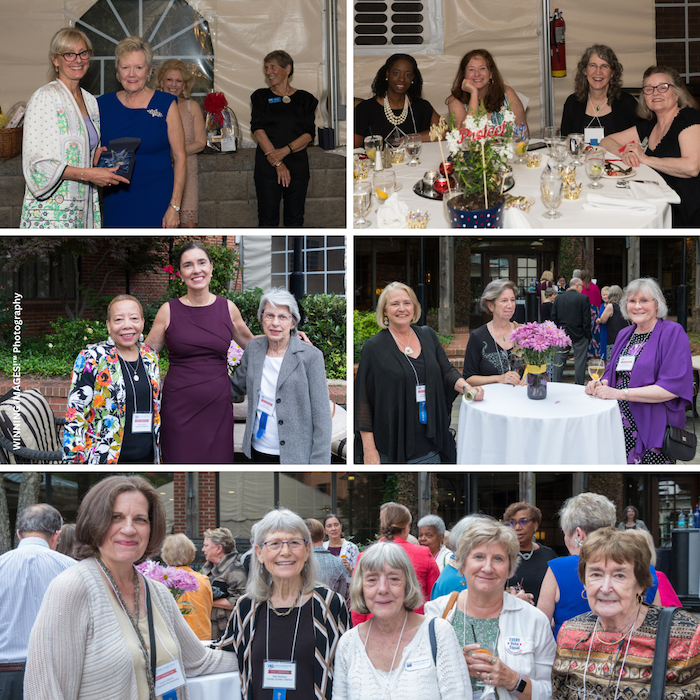 The award for Outstanding Local League with more than 200 members went to Wake County. Among their many accomplishments, two creative projects especially stood out to the committee: how they increased and diversified their membership with a "pay what you can" membership to remove League dues as a barrier to joining. They also adopted a new program entitled "Voter Girl Project" and, working with the Girl Scouts of NC Coastal Foundation Board, a collaboration agreement was formed. 
The Exemplary Leadership Award is given to a current local Board member who has effectively led their chapter by the careful assessment of situations and challenges, finding solutions that ultimately assure successful programs. Margaret Howe-Soper, from Charlotte Mecklenburg, received this award. As part of her board duties, she serves as Membership Chair and is diligent about keeping the board informed on all things related to membership. For many years she has organized and directed the annual orientation meeting for new members.
The Gertrude Weil Award ­– the highest award given to an individual League member in North Carolina – went to Judy Lotas of Dare County, who is also finishing her term on the LWVNC board. Judy has been a League member in North Carolina for fifteen years. She has served in nearly every capacity in her local League. However, with all that she has accomplished and given to the League, her advocacy and untiring enthusiasm for passage of the Equal Rights Amendment has been a passion for decades and is unparalleled.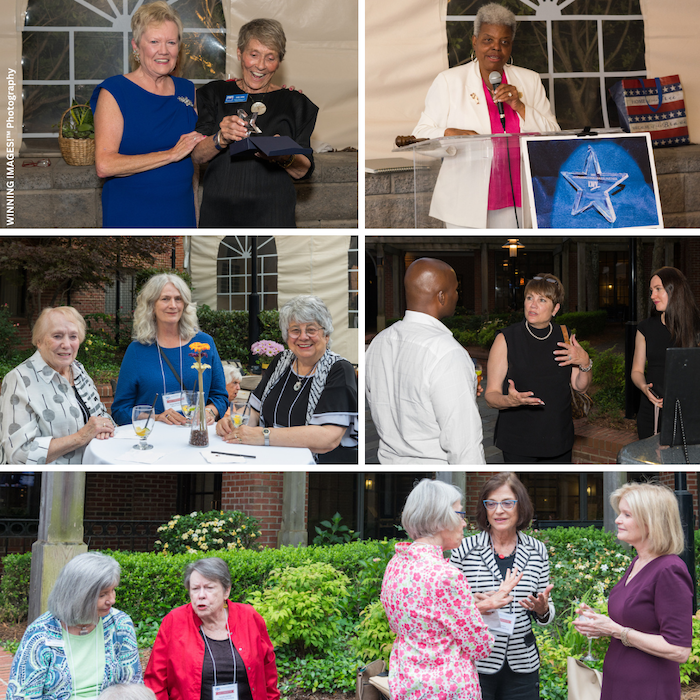 The awards committee was disappointed that there were no nominations for the Outstanding Commitment to the Principles of DEI Award, but hopefully in 2025, Leagues will have a lot to share about their DEI accomplishments.  
Our thanks to Everett Blackmon of Winning Images! Photography for capturing photos during our banquet. 
New Board of Directors
During the business meeting, the new slate for 2023-25 was voted in.  
Officers: 
President: Jennifer McMillan Rubin, Orange, Durham, Chatham 
Vice President: Marian Lewin, Wake County 
Treasurer: Mary Thompson, Wake County 
Secretary: Sandra Mowell, Henderson County
Directors: 
Regan Aduddell, Charlotte Mecklenburg 
Sara Baysinger, Charlotte Mecklenburg 
Tiffany Canaday, Catawba Valley 
Rebecca Klase, Piedmont Triad 
Velvet Scoggin, Onslow County
Nominating Committee:
Peggy Crawford, Moore County 
Carol Geer, Carteret County 
Ernest Mowell, Henderson County
See their bios in the Convention workbook.
Outgoing LWVNC board members Mary Lou Bernett, Gary Kenton, Judy Lotas were thanked for their service. And President Jo Nicholas received an ovation before handing the gavel over to new President Jennifer Rubin. The new board will begin their work on July 1. 
Minutes from the business portion of Convention will be emailed to League members upon board approval. 
Caucuses 
Caucuses were held on the topics of tax policy, national popular vote, citizen initiatives, and education. 
See these slides from the tax policy caucus as well as the national popular vote caucus and the citizen initiative caucus.