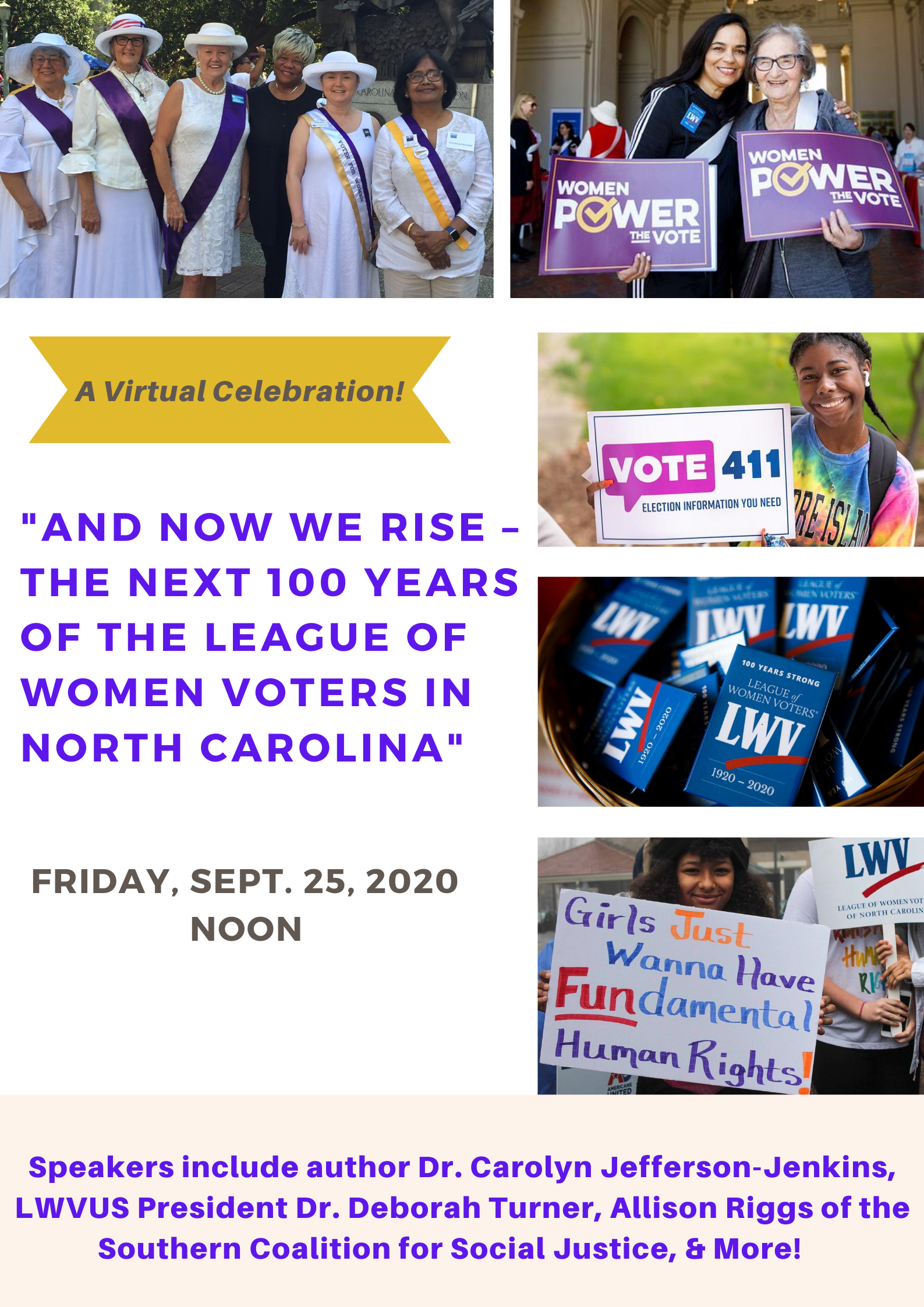 Friday, September 25, 2020 - 12:00pm
The League of Women Voters of North Carolina is marking 100 years of work toward securing voting rights of North Carolina citizens. On Sept. 25, we'll take a few moments to celebrate this milestone, to reflect on both our successes and failures, and to imagine a more just and inclusive society for both our nation and our organization. Join us at noon via Zoom, as our national leaders inspire and re-energize us for the important work ahead. Speakers include: author, educator, activist, advocate, and historian Dr. Carolyn Jefferson-Jenkins, whose talk is entitled "To Finish the Fight"; LWVUS President Dr. Deborah Turner; Allison Riggs of the Southern Coalition for Social Justice; and more! And you will learn how to use and support the League's award-winning voter assistance tool, VOTE411.org, which ensures access to non-partisan information essential to the democratic process. Note: There is no registration fee, but donations of $20 and up are encouraged to support VOTE411.org.
Register for the Sept. 25 event here.