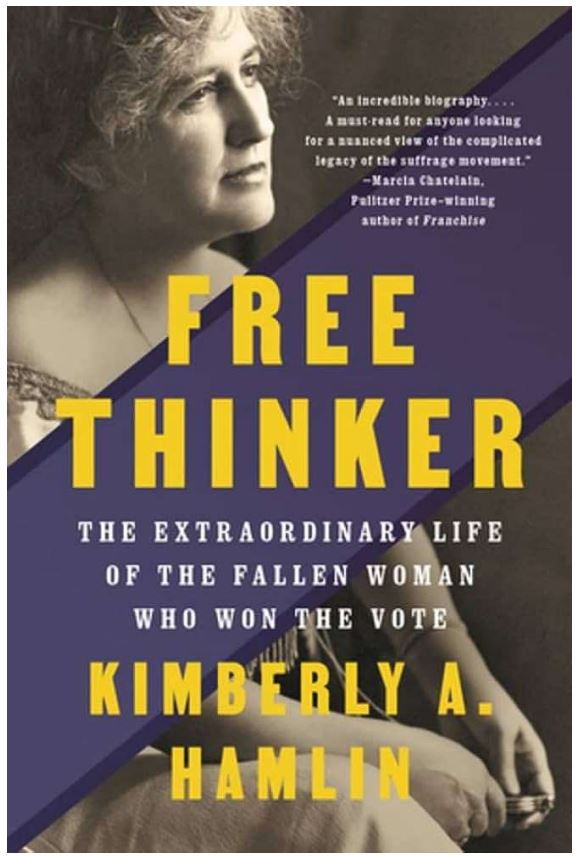 LWV Spokane Area members read and discussed the book Free Thinker: The Extraordinary Life of the Fallen Woman Who Won the Vote, by Kimberly A. Hamlin. 
At our League's October general membership meeting, the guest presenter was Kimberly Hamlin, author of Free Thinker. Hamlin is a member of the national board of League of Women Voters, elected as a director.    
November 9 meeting   Video
November 16  5:30-7:00 p.m. for online book discussion on Zoom.  

Our discussion of the book will focus primarily on Gardner's work as a lobbyist on behalf of the 19th Amendment.  
What were her strengths and weaknesses? 
What difference did it make that she was more than 60 when she began this work?
How did factionalism within the suffrage movement move the debate?
How might this history inform our present political climate?
What impact did Gardner's work have on the League's nonpartisan stance?
What lessons about lobbying might one learn?
The author's website has some suggestions for buying the book:  https://www.kimberlyhamlin.com