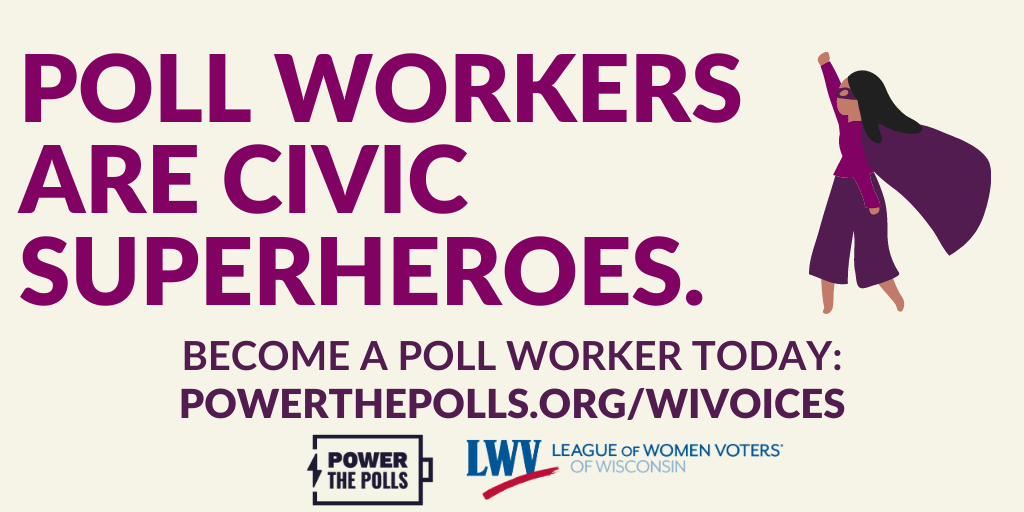 Time Range For Action Alert:
September 1, 2020
America is facing a record shortage of poll workers this year due to the coronavirus. Our democracy depends on ordinary people who make sure elections run smoothly and everyone's vote is counted. You can make sure we have a safe, fair, efficient election for all.
The League of Women Voters of Wisconsin and Wisconsin Voices, in partnership with Power the Polls, invite you to join us on September 1, National Poll Worker Recruitment Day, to help fill the poll worker shortage in time for the November 3 Election. From 12-1 p.m., we will be participating in a Tweetstorm, as well as posting on Facebook and Instagram, and we want you to join us! 
Here are some resources available to you to help elevate this important day of recruitment:
Issues referenced by this action alert: