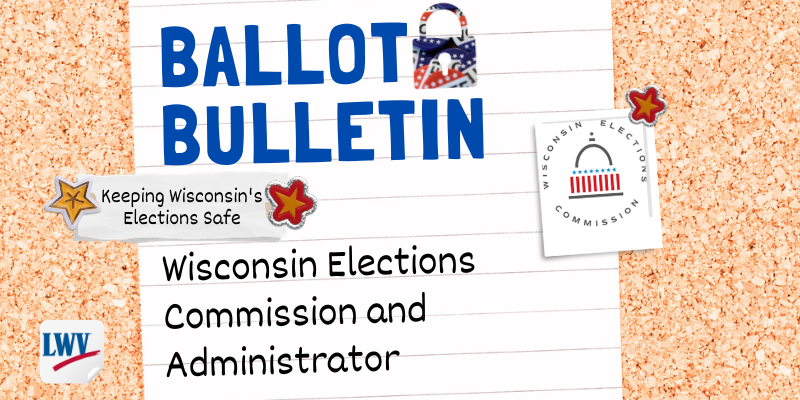 The Wisconsin Elections Commission and role of the Administrator 
First things first — what is the Wisconsin Elections Commission? 
In 2016, the Wisconsin Legislature established the Wisconsin Elections Commission (WEC) to carry out several statewide election administration functions. 
Wisconsin is unique! More than 1,800 local clerks at the town, village, city and county levels conduct our elections — making Wisconsin one of the most decentralized election systems in the nation. 
With this in mind, the WEC is a crucial resource for our local clerks, providing them with education, training, and support materials. The WEC also fulfills several statewide election responsibilities, such as ensuring compliance with federal and state election laws, election accuracy, and maintaining the statewide voter registration database.
Who governs the WEC? There are six Commissioners, with three Commissioners representing the Democratic Party and three representing the Republican Party. Commissioners make bipartisan decisions that drive the WEC's actions. They are responsible for ensuring elections comply with election laws, vetting candidate nomination papers, approving agency spending, creating administrative rules and more. 
The Commission's chairperson also certifies state and non-presidential election results. 
The WEC Administrator is Wisconsin's chief election official and the agency's chief executive. The Administrator leads the agency's non-partisan staff and carries out decisions made by the Commissioners.
Unlike the commissioners, this individual is held to strict nonpartisan standards. The WEC's Administrator is legally required to be nonpartisan and cannot have held partisan state or local office, cannot have been a lobbyist and may not have contributed to a candidate for a partisan office in the previous year before appointment. These restrictions remain in place while the individual serves.