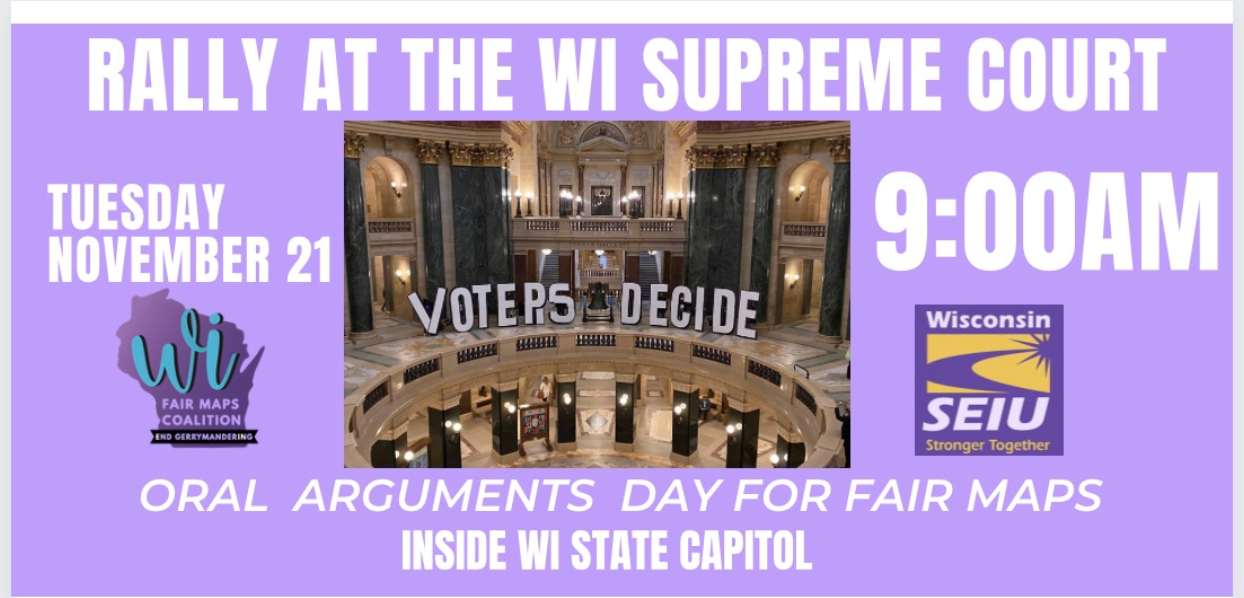 Tuesday, November 21, 2023 - 9:00am to 9:45am
Join activists from all over Wisconsin at the Capitol as the Supreme Court prepares to hear oral arguments in defense of Fair Maps.
Now is our chance to show the state Supreme Court that Wisconsin deserves non-partisan maps. Speakers will start promptly so that we may head inside at 9:45AM to hear the arguments. Register here to receive more details and communication from WI Fair Maps Coalition.