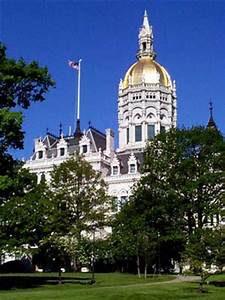 About
League advocacy is carried out by League volunteers. We testify at hearings, provide press conference statements, write letters to the editor and opinion editorials, and submit other written communications to public officials. 
The League of Women Voters of Connecticut (LWVCT) retains the limited services of a legislative monitor to track bills on which the LWVCT has a position. We also retain a part-time, paid lobbyist to support LWVCT volunteers who lobby on LWVCT legislative priorities.
2019-2020 DIRECTORY OF ELECTED OFFICIALS
Directory of Elected Officials_2019-20.pdf
LWVCT publishes a Directory of Elected Officials biennally.  The League encourages citizens to use the directory as a resource for contacting their elected officials often and let them know what issues they care about.  A printed version of the Directory will be available after the results of the special elections are known.
<br>
LWVCT MID-SESSION LEGISLATIVE REPORT
The LWVCT Public Issues Team has been hard at work on important issues that have come before the General Assembly.  In Particular, Legislative Specialist for Election Laws, Yvonne Senturia, and Legislative Specialist for Campaign Finance Reform Laws, Pamela Klem, have been busy monitoring proposed legislation and writing testimony on LWVCT Priority Issues.  For the detailed report:
LWVCT Legislative Update March 2019.xlsx
Connecticut General Assembly Information
For additional information about the Connecticut General Assembly, the legislative leadership, the types of committees and more on the CGA website.
A Guide to the CGA Website - A great tool to support effective advocacy.
How a Bill Becomes a Law in CT - 
How a bill becomes a law.pdf
Advocacy Resources
Impact on Issues 2019 
Government | Natural Resources |
Social Policy
Advocacy Training Handouts
Areas of Advocacy
| | | |
| --- | --- | --- |
| Government | Natural Resources | Social Policy |
| We work for a governmental system that is representative, accountable, and responsive. | We work for the protection and sustainability of natural resources. | We work for equal rights and equal opportunity for all, and promote social and economic justice and health and safety. |
Advocacy Topics
Election Laws, Open Government, Ethics
Media Issues
Gun Laws
Health Care
Reproductive Rights
Air Quality
Climate Change/Energy
Waste Management
Partners in Advocacy
LWVCT actively works in coalition with others to achieve our public policy goals. Coalition work can include actions such as participating in strategy meetings, coordinating testimony and/or action alerts, attending meetings with public officials, and participating in press conferences. Coalitions are listed below by policy area; if there is a lead Coalition partner that provides staffing support, they are indicated in parentheses.
Government
Clean Up CT Coalition
Common Cause
Connecticut Citizen Election Audit Coalition
Natural Resources
Citizens Transportation Lobby
Clean Water Action
CT Climate Coalition
CT League of Conservation Voters
Endangered Lands Coalition (CT Fund for the Environment)
New England Climate Coalition
Sound Alliance (Save the Sound)
Transit for Connecticut Coalition (CT Fund for the Environment)
Social Policy
CAGV: Connecticut Against Gun Violence
Coalition for Choice
Citizens Network of the Capital Region
CT Coalition for Justice in Education Funding
CT Housing Coalition and Home CT
Keep the Promise Coalition (National Association of Mental Illness CT)
Health Care4EveryOne (United Health Care Foundation)