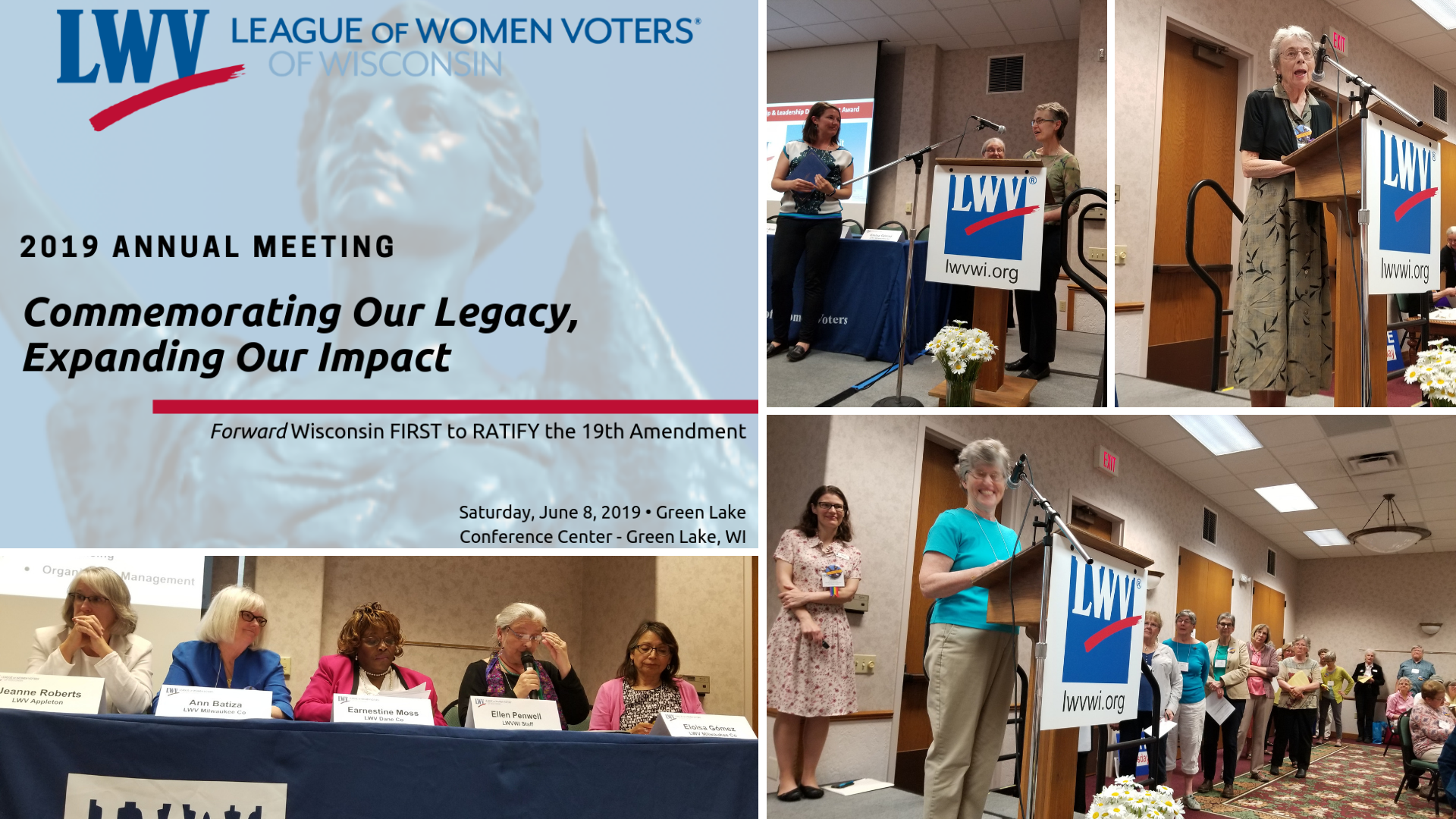 Thank you to everyone who joined us in Green Lake on June 8. A record 151 were in attendance, representing 19 local Leagues, the Waukesha County Branch of LWV Milwaukee County, and the Lake Michigan Region and Upper Mississippi River Region Inter-League Organizations (ILOs). Local Leagues shared lessons learned from the past year. Members connected with one another over lunch and listened to case studies of Leagues exploring approaches to candidate forums, voter guides, and membership expansion. Thanks to everyone for their participation in these discussions. And, a huge heartfelt thank you to our gracious hosts - LWV Ripon Area volunteers who helped make this event a successful day.
Presentations & Resources
6th Annual Zabelle Malkasian Guest Lecture - 'Forward' Women in Wisconsin, Dr. Genevieve McBride, Professor Emerita of History at UW-Milwaukee
This year's Zabelle Malkasian lecture featured Dr. Genevieve McBride, Professor Emerita of History at UW-Milwaukee and author of On Wisconsin Women: Working for Their Rights from Settlement to Suffrage. We were honored to have Dr. McBride speak on Wisconsin's suffrage history. Dr. McBride gave an inspiring lecture highlighting the triumphs and roadblocks in the fight for Wisconsin women to vote. It was not an easy battle, and while Wisconsin was the first to ratify the 19th Amendment, Wisconsin was not a progressive leader, delaying women's access to the ballot box until it was inevitable.