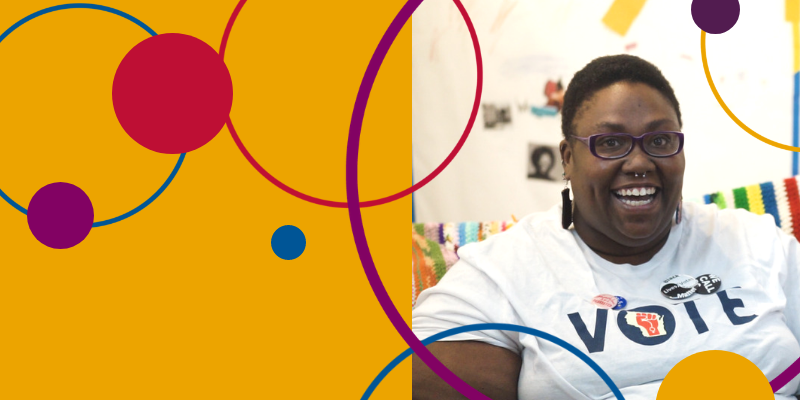 The League of Women Voters of Wisconsin is excited to launch the Be A Wisconsin Voter video series in the weeks leading up to Wisconsin's November 6th statewide election. This video project features voters from Wisconsin who tell their stories about why they vote and why the right to vote is important to them.  The first video will be posted to Facebook and Instagram on the evening of Sunday, October 7.
The goal of the LWV WI Be a Wisconsin Voter series is to give encouragement and inspiration to those who may want to opt out of voting in elections or who are not actively engaged in democracy or see voting as a civic duty.
The League is a nonprofit, nonpartisan political organization that does not endorse, support or oppose candidates or parties, and our mission is to actively encourage informed participation in democracy. The LWVWI Be a Wisconsin Voter video series will maintain the League's nonpartisan position while sharing citizens' own perspectives on why they vote.
We know that midterm election turnout is lower than presidential election years. Yet, we also know that state and local elections are important, and our democracy is stronger when citizens are informed and active participants in government at all levels.
By hearing from a variety of voters who vote for different reasons, we want more Wisconsinites to be motivated to participate in voting.  The videos conclude with a call to action that asks voters to go to lwvwi.org for information on how to register be ready to vote in November.
Follow us on Facebook and Instagram to be the first to see the videos released each week starting with Sunday, Oct 7. They will also be posted to our website.
We are grateful to the individuals who spent an afternoon with us sharing their voter stories. We are proud to share them with Wisconsin. We hope they move you to vote and to share their stories with others.
Issues referenced by this article:
League to which this content belongs:
Wisconsin