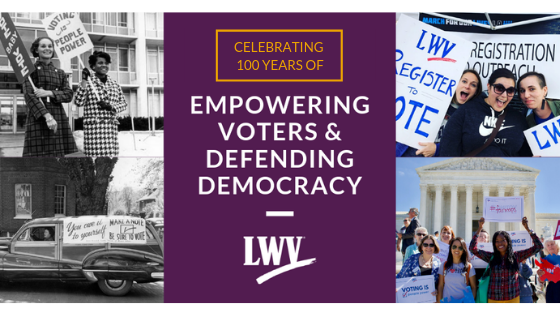 The right to vote didn't come easy for the majority of people who now make up the citizenry of the United States. That's to say, in our history – the histories of people of color, women, and young people – there has been a struggle, a fight for the right to vote.
The League of Women Voters was born from such a struggle. The League was founded by Carrie Chapman Catt in 1920, just six months before the 19th Amendment to the U.S. Consitiution was ratified. As we celebrate the centennial of the 19th Amendment and the founding of the League of Women Voters, we want to reflect on our history and showcase moments from our history over the last 100 years. We will be adding to the stories collected here as the centennial approaches, so please continue to check back to learn more about Wisconsin's rich history tied to the sufrage movement. 
Featured League Stories
Click on the link below to read about a featured story.