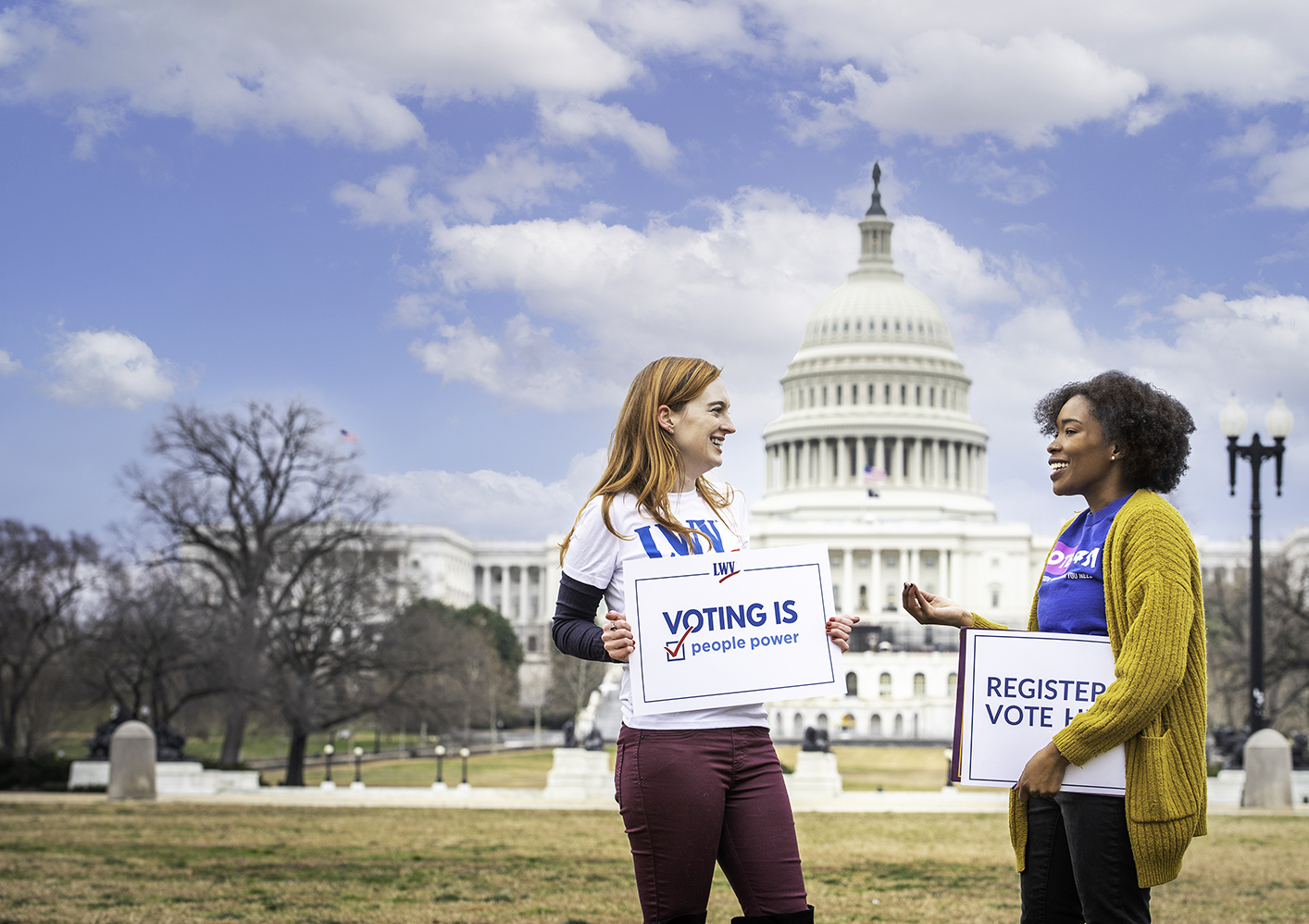 Membership in the League of Women Voters, one of the most respected and effective grassroots organizations in the country, is open to people of all genders and ages. Our members make a visible difference by serving as community leaders using their experience to create positive, lasting change.
Join a Local League in Your Area
If you would like to join a local league that is specific to the region where you live please follow the link below to the website of the league you wish to join:
| | |
| --- | --- |
| Region & League Affiliation: | Click on the link below to join a local league: |
| Amity (Bethany, Woodbridge, and Orange) | LWV of Amity |
| Bridgeport Area (Bridgeport, Monroe, Stratford, Trumbull and Shelton) | LWV of Bridgeport Area |
| Darien | LWV of Darien |
| East Shore (Branford, North Branford, Guilford, Killingworth, and Madison) | LWV of East Shore |
| Fairfield (Fairfield, Southport, Easton) | LWV of Fairfield |
| Greater Hartford (Hartford, West Hartford, East Hartford, Glastonbury, Rocky Hill) | LWV of Greater Hartford |
| Greenwich | LWV of Greenwich |
| Hamden/North Haven | LWV of Hamden-North Haven |
| Litchfield County (Litchfield, Morris, Bethlehem, Watertown, Woodbury, Roxbury, New Milford, Kent, Washington, Warren, Torrington, Goshen, Cornwall, Sharon, Salisbury, North Canaan, Canaan, Norfolk, Colebrook, Winchester) | LWV of Litchfield County |
| New Britain Area (New Britain, Berlin, Plainville, Farmington, and Unionville) | LWV of New Britain Area  |
| New Canaan | LWV of New Canaan |
| New Haven (New Haven, West Haven, East Haven) | LWV of New Haven |
| Northern Fairfield County (Bethel, Brookfield, Danbury, New Fairfield, Newtown and Sherman) | LWV of Northern Fairfield County |
| Norwalk | LWV of Norwalk |
| Redding | LWV of Redding |
| Ridgefield  | LWV of Ridgefield  |
| Southeastern CT (East Lyme, Groton, Ledyard, Lyme, New London, North Stonington, Norwich, Old Lyme, Stonington and Waterford) | LWV of Southeastern CT |
| Stamford | LWV of Stamford |
| Weston | LWV of Weston |
| Westport | LWV of Westport |
| Wilton | LWV of Wilton |
| Windsor/North Central CT (Windsor, East Windsor, South Windsor, Windsor Locks, Bloomfield, East Granby, Suffield, Enfield) | |
 Join as a Member at Large (MAL)
We encourage our members to join local leagues if possible, however if there is no local league in your area, you can join the League as a Member at Large (MAL) or Connecticut State Member.
To join as a MAL, annual dues are $50 per member, $25 per additional household member, and $0 for students. Follow the steps below:
Step 1: Fill out the New Member Application Form
Step 2: Submit Your Payment 
For state league members to submit payment online:
or mail a check to: 
League of Women Voters of Connecticut
295 Washington Ave, Suite 2
Hamden, CT 06518