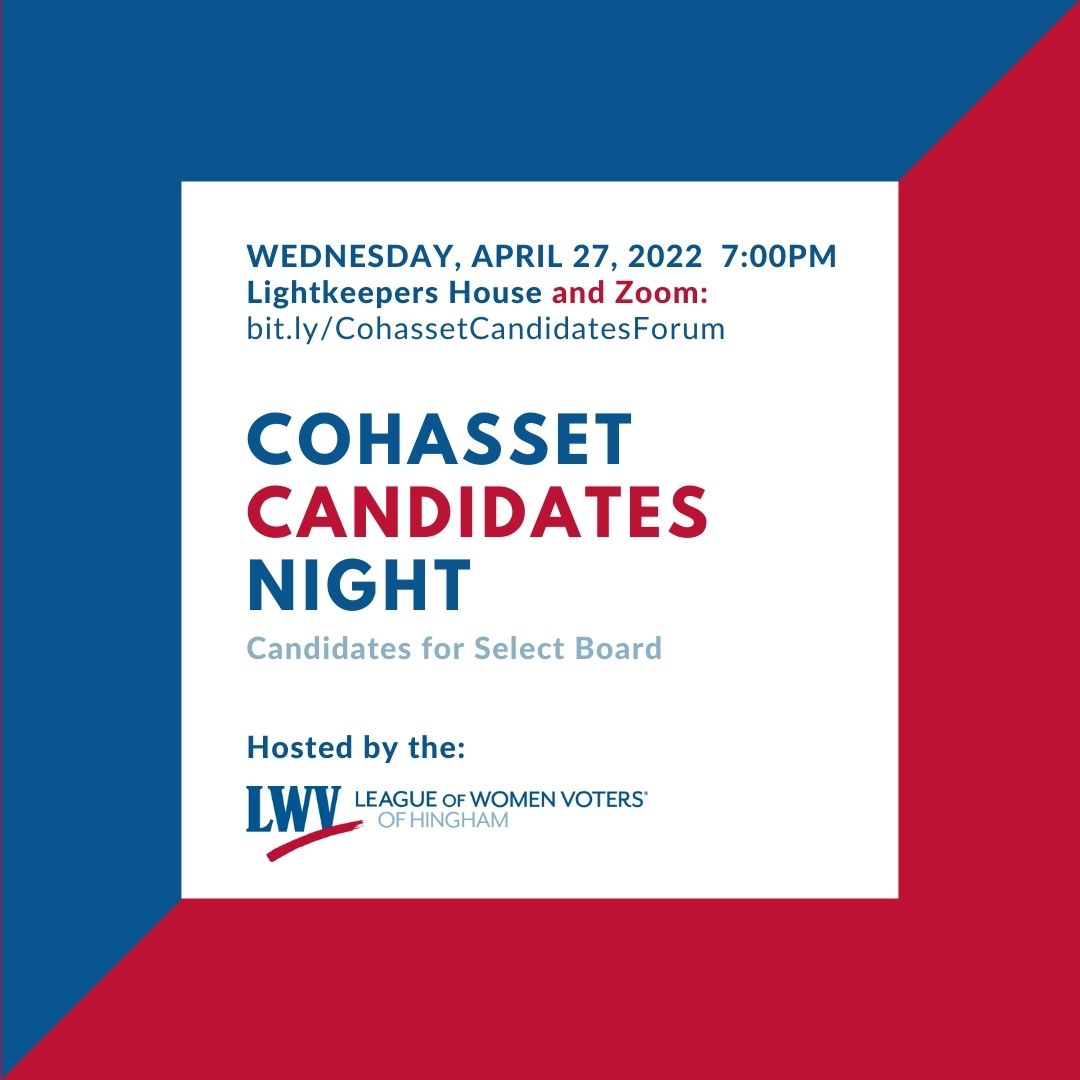 The League of Women Voters of Hingham, which includes members from Cohasset, hosted a Cohasset Candidates Night on Wednesday, April 27, 2022.
The four candidates vying for two seats on the Select Board followed the established League format with questions from a Moderator trained by the League in the specific rules for Candidates Night.
The Forum was recorded by 143TV for broadcast until the Town Election on May 14.
The League of Women Voters is a non-partisan political organization that does not support or oppose political parties or candidates, however encourages citizens to take an informed and active participation in government. We focus on voter education and advocacy for informed citizens when it comes to voting.