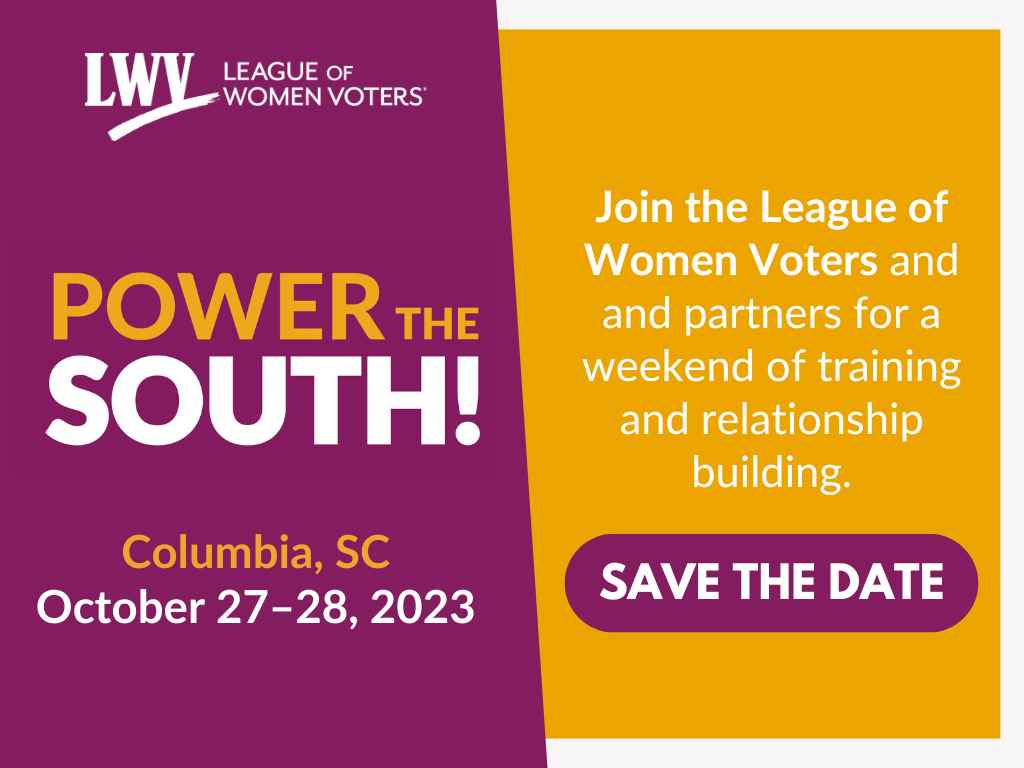 Friday, October 27, 2023 - 12:00pm to Saturday, October 28, 2023 - 3:00pm
LWVUS will be coming to town as part of its Power the South 2.0 tour. Last year, Alabama, Louisiana, Mississippi, and Tennessee were destinations.  This year, Florida, Georgia, and the Carolinas are on the map!  LWVSC has set  October 27-28 for LWV's visit to Columbia, South Carolina for our pre-election event "Leagues in Action: Ready, Set, Go!"      

A Friday night reception and fireside chat with national leaders and, on Saturday, panels, training, and networking as we prepare for November elections is planned.